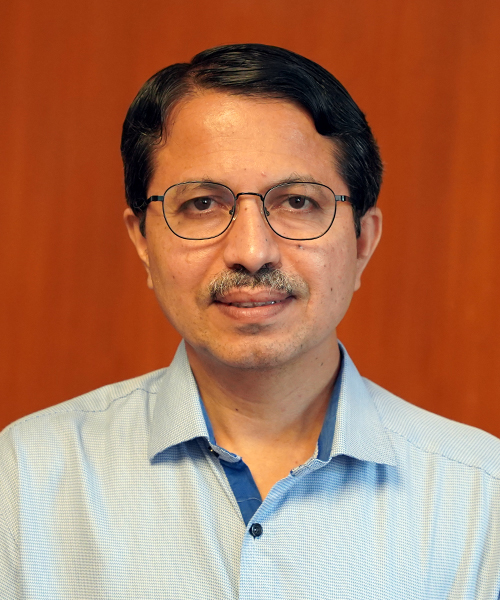 Dean : Prof. Navakanta Bhat
Faculty Members – 68
PhD Students – 430
M.Tech Students – 146
M.Mgmt Students – 37
M.Tech (Res) Students – 14
M.Tech (Online) Students – 85
PhD Conferments – 29
M.Tech (Res)  Conferments – 4 
M.Tech Conferments – 49
M.Mgmt Conferments – 15
Note: Faculty data as on 31 Jan 2023, Students data as on 31 Jan 2023, Degree Conferments: 2021-22
Core Research Areas
Interdisciplinarity is the characteristic feature of the research carried out in this Division. Specific research areas are: Bioengineering, Urban Infrastructure and Transportation, Nanoscale Materials, Nano Devices and Systems, Economics, Finance, Human Resource Management, Marketing, Optimization, Public Policy, Energy, Water, Internet of Things, Distributed Sensing, Computer Systems, Computational Science, Data Sciences and Bioinformatics.
Themes
Interdisciplinary research has emerged as a crucial part of the research landscape in recent years. By breaking down departmental barriers, interdisciplinary research facilitates novel breakthroughs that may not be possible within the confines of a particular discipline. The Division of Interdisciplinary Research has a wide range of Departments/Centres with the common theme of a strong interdisciplinary focus.
---
Research Snapshots
Click on images below to open respective pdfs.