Alumnus Shri S Somanath has been appointed as the next Chairman of the Indian Space Research Organisation (ISRO) and the Secretary, Department of Space and Chairman, Space Commission.
Shri Somanath completed his ME with a Gold Medal from the Department of Aerospace Engineering, IISc, in 1996, specialising in structures, dynamics and control. He will succeed Dr K Sivan, who is also an alumnus of IISc (ME, Department of Aerospace Engineering, 1982).
Shri Somanath is currently the Director, Vikram Sarabhai Space Centre (VSSC), Thiruvananthapuram, where he has overseen the successful launch of PSLV, GSLV and GSLV Mk-III vehicles, and several key technological missions. He conceived and engineered the Small Satellite Launch Vehicle as an on-demand small launcher and test vehicle for human space crew abort test flights. Shri Somanath is an expert in the area of system engineering of launch vehicles. He has made key contributions to the overall architecture, structure, design and integration of PSLV and GSLV Mk-III. As the Project Director of the prestigious GSLV Mk-III launch vehicle, the first experimental flight of LVM3X CARE mission was successfully accomplished on 18 December 2014. This was a national project spanning all the ISRO centres and Indian industries.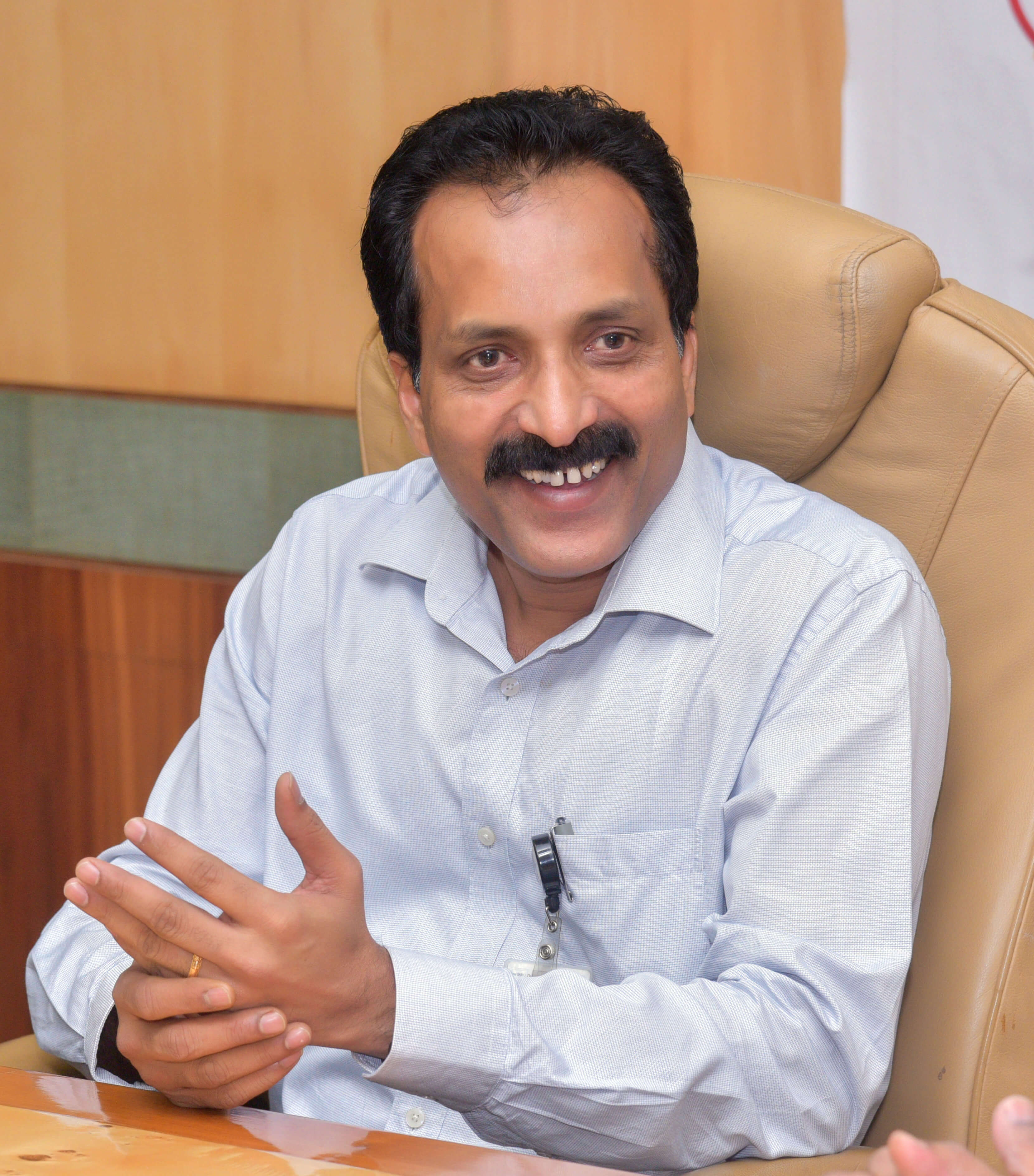 He was also the Director of the Liquid Propulsion Systems Centre (LPSC) at Thiruvananathapuram, where he led the development and qualification of India's first indigenous CE20 cryogenic engine and the C25 stage, successfully flown in the GSLV Mk-III D1 flight. He also played a key role in the successful missions of GSLV with indigenous cryogenic stages and many successful missions of PSLV with the liquid stages realised by LPSC. The development of throttleable engines for the Vikram Lander of Chandrayaan-2 was another important contribution.
Shri Somanath has received several awards and honours for his contributions, including the Space Gold Medal from the Astronautical Society of India, the Merit Award and Performance Excellence award from ISRO, and a Team excellence award for GSLV Mk-III development. He is a Fellow of the Indian National Academy of Engineering, the Aeronautical Society of India and the Astronautical Society of India, and a full member of the International Academy of Astronautics.
We heartily congratulate Shri Somanath on this prestigious appointment, and wish him all the best in taking ISRO to greater heights.