The Court
Reconstituted for the Quadrennium 2018-2021
Natarajan Chandrasekaran
President of the Court
Natarajan Chandrasekaran is the chairman of Tata Sons.[1][2][3] Chandrasekaran took over as the CEO of Tata Consultancy Services (TCS) on November 6, 2009 prior to which he was COO and executive director of TCS.[4] Born in 1963, Chandrasekaran is one of the youngest CEOs within the Tata Group.[5] In January 2017, he was selected to become the next chairman of Tata Sons. He assumed chairmanship on 21 February 2017[6][7][8][9] and soon after was announced the chairman of Tata Motors.[10] on July 3, he was appointed as chairman of Tata Global Beverages.[11] He is the first non Parsi and professional executive to head the Tata Group.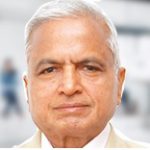 Mr. S.N. Agarwal
Chairman, Bhoruka Power Corporation Ltd.,
Bangalore
Mr. S N Agarwal has over 45 years of rich experience in various industries including logistics. Mr. Agarwal also serves as the Chairman of Bhoruka Gases Ltd and Bhoruka Power Corporation Ltd.
He is also a member of the governing body of IIM Bangalore. A magna cum laude graduate in management from Davenport College of Business, US, Mr. Agarwal also holds an Advance Management Program (AMP) certificate from Harvard Business School, USA.
Representative of the C S I R
Dr. Shekhar C Mande
Director General, Council of Scientific
& Industrial Res. Anusandhan Bhawan, 2, Rafi Marg, NEW DELHI
Representatives of Association of Indian Universities
Northern Region
Prof. R.S. Bawa
Vice Chancellor, Chandigarh University
Gharuan, District Mohali, PUNJAB 140 413
Southern Region
Prof. Sandeep Sancheti
Vice Chancellor, SRM Institute of Science & Technology
SRM Nagar, Kattankulathur
Kancheepuram District, CHENNAI – 603 203
Eastern Region
Prof. Rakesh Bhatnagar
Vice Chancellor
Banaras Hindu University, VARANASI 221 005
Western Region:
Prof. Souvik Bhattacharya
Vice Chancellor
Birla Institute of Technology & Science
Vidya Vihar, Pilani 333 031, Rajasthan
Prof. Anurag Kumar
Director, IISc
Anurag Kumar is a professor in the Department of Electrical Communication Engineering, and is currently the Director of the Indian Institute of Science Bangalore, India. He is a renowned researcher in the areas of stochastic modelling, analysis, optimization and control problems arising in communication networks, computers and distributed systems. He coordinated the project ERNET for networking the major education and research institutions in India.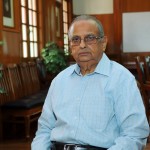 Prof. P. Rama Rao
Former Vice-Chancellor, Univ. of Hyderabad
Hyderabad (Representative of the Council)
Prof. Palle Rama Rao is an Indian scientist noted for his contribution to the field of Physical and Mechanical Metallurgy. He has collaborated and conducted research activities for over dozen universities and associations all over India and abroad. He has been honoured with the titles of Padma Vibhushan in 2011 by president of India for his contributions to scientific community.[2] He is acting as the chairman, Governing Council, International Advanced Research Centre for Powder Metallurgy & New Materials (ARCI), Hyderabad.
Mr. R.K. Krishna Kumar
Director, Tata Sons Ltd, Mumbai (Representative of both the Tata trusts)
Mr. Krishnakumar Rayaroth Kuttambally, also known as KK, served as the Member of Group Corporate Centre at Tata Sons Limited. He serves as a Senior Member of Tata Administrative Service. He served as the Managing Director of Indian Hotels Co., Ltd. from August 29, 1997 to July 18, 2003. Mr. Kumar is associated with the tea industry for over 40 years. He joined Tata Administrative Service in 1963. Mr. Kumar was initially posted in Tata Industries, after which he moved to other group companies. He joined Tata-Finlay and from then on, involved with the Tata Group's tea and coffee businesses. Mr. Kumar moved to Kolkata as Joint Managing Director of Tata Tea, in 1988 and served as its Managing Director from May 1991 to January 1998. He served as the Chairman of Tata Realty and Infrastructure Limited and Asian Coffee, Piem Hotels Limited, Ewart Investments Company Limited, The Tetley Group Ltd. Mr. Kumar served as a Director of Rallis India, Speech and Software Technologies (I) Pvt. Ltd., E2E Serwiz Solutions Limited., Tata Tea Inc. USA, Tata Tetley, Tata Tea GB Limited, St. James Court Hotel Limited, Taj International (HK) Limited, Piem International (HK) Ltd. and Estate Management Services (Pvt.) Ltd. He serves as a Director of Give Foundation. Mr. Kumar also serves as a Director of Rnt Associates Private Limited. He served as the Chairman of Tata Housing Development Company Limited. He served as Chairman of the Board and Director at Indian Resorts Hotels Limited until May 18, 2006, Oriental Hotels Limited until July 2013 and Tata Coffee Limited until July 26, 2013. Mr. Kumar served as Vice Chairman of Taj Hotels Resorts and Palaces of The Tata Group. Mr. Kumar served as Vice Chairman of The Indian Hotels Company Limited from July 19, 2003 to July 18, 2013. He served as Vice Chairman of Tata Global Beverages Limited (formerly Tata Tea Ltd.) from 1997 to July 18, 2013. Mr. Kumar served as a Non-Executive Director of Tata Global Beverages Limited since May 5, 1987. He served as a Director of Tata Coffee Ltd. since January 10, 1991 until July 26, 2013 and Oriental Hotels Limited since September 21, 1997 until July 18, 2013. Mr. Kumar served as a Director of Watawala Plantations Plc until July 18, 2013. He served as a Director of Tata Sons Limited and Tata Industries Limited until July 2013. Mr. Kumar served as a Non Executive Non Independent Director of Tata Global Beverages Limited from May 5, 1987 to July 18, 2013. He served as a Director of TAJGVK Hotels & Resorts Limited until October 24, 2006. Mr. Kumar has nearly 40 years experience in management at Tata Group. Mr. Kumar received
Shri. V. Rajarajan
Registrar, IISc
Prof. Anil D. Sahasrabudhe
Chairman, The All India Council for Technical Education, New Delhi
(Representative of A I C T E)
Anil Sahasrabudhe did his Bachelor of Engineering from Karnataka University securing the first rank and a Gold medal, followed by a Master's and a doctorate from the Indian Institute of Science Bengaluru. He worked in Tata Consulting Engineers, and was a faculty member in the North Eastern Regional Institute of Science and Technology, and IIT, Guwahati holding several administrative positions such as HoD, Dean and Deputy Director. He then joined the College of Engineering, Pune as its Director turning around the college before assuming the charge of Chairman, All India Council for Technical Education.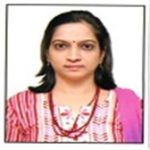 Dr. Manjula N
Commissioner, Office of the Commissioner,
Dept. of Collegiate Education (Nominee Government of Karnataka)
2nd Floor, DTE Building,  Palace Road,
BANGALORE – 560 001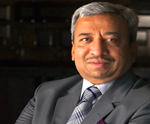 Shri. Pankaj R Patel
President, FICCI & Chairman & Managing Director
Cadila Healthcare Ltd., Zydus Tower
Satellite Cross Roads, AHMEDABAD – 380 015
In 2017, he became the president of FICCI He is the chairman of the board of governors of the Indian Institute of Science Education and Research, IISER, Kolkata and Indian Institute of Technology (IIT) Bhubaneswar; a member of the Board of Governors and also the chairman of the Finance Committee of the Indian Institute of Management, Ahmedabad; Chairman of IIM Udaipur; member Governing Board of The Ahmedabad University, Chairman of School of Life Sciences, Ahmedabad University; member of the Board of Management of the Narsee Monjee Institute of Management Studies and executive chairman, vice president and trustee of the Gujarat Cancer Society and chairman of the Gujarat Cancer and Research Institute.[5]
Patel was named the "Best Pharma Man of the year 2003" by the Foundation of Indian Industry and Economists[6] in recognition of the growth of Cadila under his leadership. At that time, Patel predicted that Zydus Cadila would become the third-largest pharmaceutical company in India by 2005.[7] However, the company's fortunes were reversed and Patel fell out of the list of richest Indians by 2005.[8]
He is the chairman of Zydus Hospitals, a large chain of hospitals in Gujarat.[
Mr. Vijay Padate
Director General,
The Employers Federation of India,
1703, World Trade Centre-I, Cuffe Parade,
Mumbai-400 005.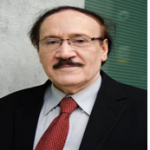 Prof. M.K. Bhan
former Secretary, Dept. of Biotechnology,
Govt. of India,  Min.of Science and Technology
New Delhi (Representative of the Council)
Prof. M. K. Bhan  is an Indian pediatrician and clinical scientist.[1] He  has M.B.B.S. Degree (1969) from Armed Forces Medical College, Pune and M.D. Degree from Post Graduate Institute of Medical Education and Research, Chandigarh. He has carried out extensive post doctoral research at All India Institute of Medical Sciences in the areas of diarrheal diseases and child nutrition with an emphasis on public health issues. He is currently the president of the Jawaharlal Nehru Institute of Postgraduate Medical Education & Research (JIPMER).[2]
He is known for developing Rota Viral Vaccine in collaboration with Bharat Biotech International. He was positioned as Secretary, Department of Biotechnology, Government of India, until 2012.[3] Dr. Bhan conceived the newly formed BIRAC, which is expected to result in product development by industry in collaboration with academia. This initiative is to boost product development in the country. For this Dr. Bhan was actively assisted by Drs. Renu Swarup & Ravi Dhar from BIRAC. Besides, these certain luminaries of Indian science like Prof. Padmanabhan, Dr. Chauhan, Prof. Tandon and several others were constantly advising BIRAC. An elected fellow of the National Academy of Medical Sciences,[4] he was awarded in 1990 the Shanti Swarup Bhatnagar Prize for Science and Technology, the highest science award in India, in the Medical Sciences category.[5] He holds honorary Doctor of Science and is responsible for policy formulation and is Member of the Jury for nearly all major national science awards awarded by the Government of India.[6]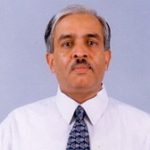 Dr. M.P. Ravindra
President, IISc. Alumni Association
IISc Campus, Bengaluru – 560 012
Professors and Associate Professors, IISc (Ex-officio)
Members of the Council who are not otherwise represented on the Court (Ex-officio)