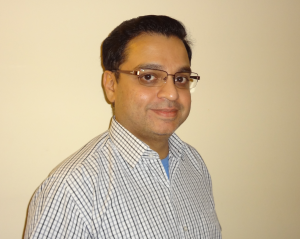 Prof. Aninda Sinha, Centre for High Energy Physics, IISc, has received the prestigious Shanti Swarup Bhatnagar Prize for Science and Technology 2019 in Physical Sciences.
Visit http://ssbprize.gov.in/WriteReadData/LatestUpdates/201909260832301436805SSBPrize2019.pdf for list of 2019 awardees.
The citation reads : The Shanti Swarup Bhatnagar Prize for the year 2019 in Physical Sciences has been awarded to Dr Aninda Sinha of Indian Institute of Science, Bengaluru, for his influential work on aspects of quantum field theory and string theory, in particular, on conformal bootstrap and entanglement entropy.
Some details about the prize can be found at https://currentaffairs.gktoday.in/shanti-swarup-bhatnagar-prizes-2019-09201997473.html