The National Cybersecurity Centre of Excellence (NCoE), a joint initiative of the Data Security Council of India (DSCI) and the Ministry of Electronics and IT (MeitY), in collaboration with the Indian Institute of Science (IISc) and the K-Tech CoE in CyberSecurity (CySecK), hosted a Cybersecurity R&D & Innovation Roadshow 2023 on 3 February 2023 at the IISc campus to provide a platform to academia, research institutes, start-ups, and PSUs to exhibit their cybersecurity research, prototype, and products.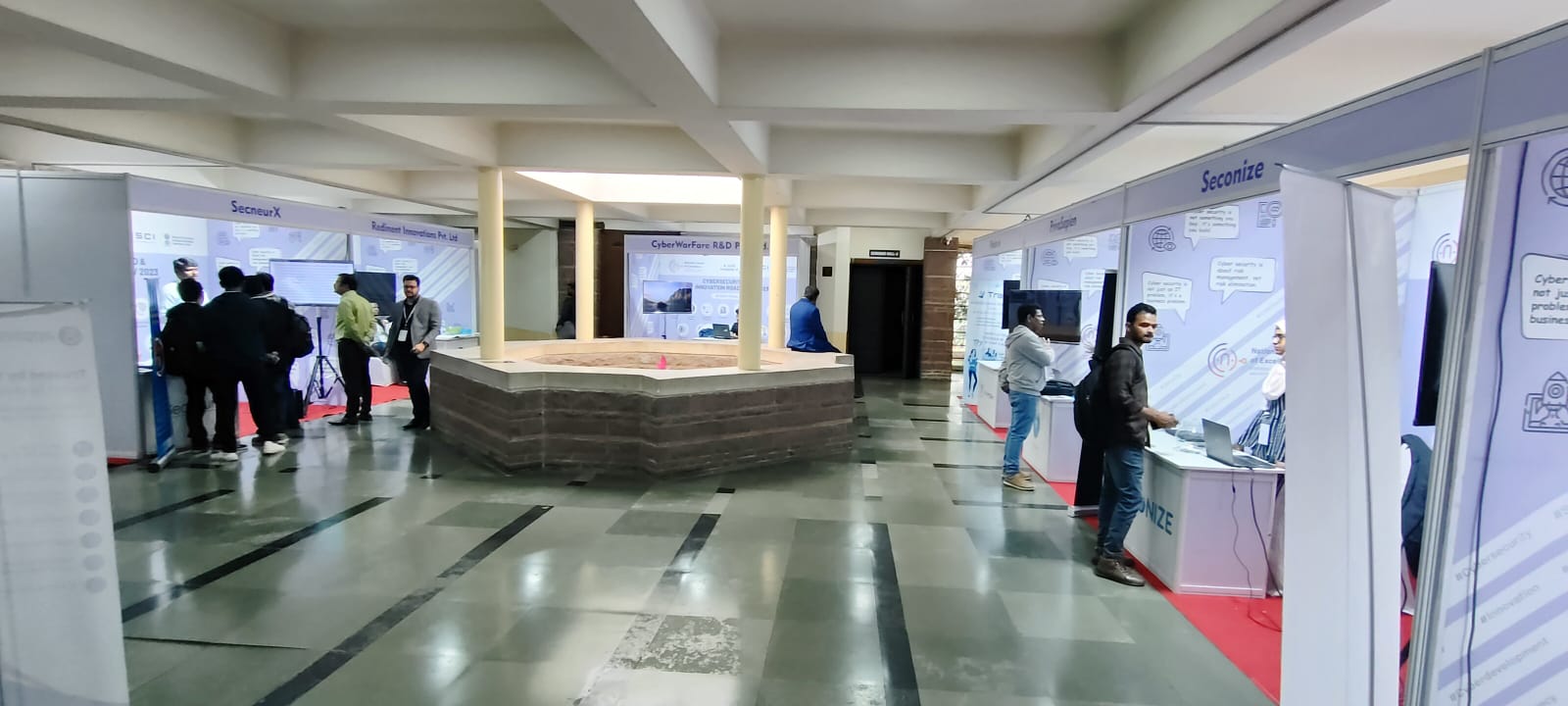 _________________
The roadshow witnessed participation from 150+ organisations along with 30 exhibitors from N-CoE's incubated start-ups, research bodies, academia, and government PSUs. A few notable names include C-DAC, C-DOT, SETS – Chennai, Chipspirit, EXPLIoT, SecneurX, SecOps Solution, Innspark Solutions, and so on.
The increasing numbers of cyberattacks, data breaches, regulations, and compliance requirements, as well as the growing awareness of the importance of cybersecurity, are driving the growth of the cybersecurity market and adaptation.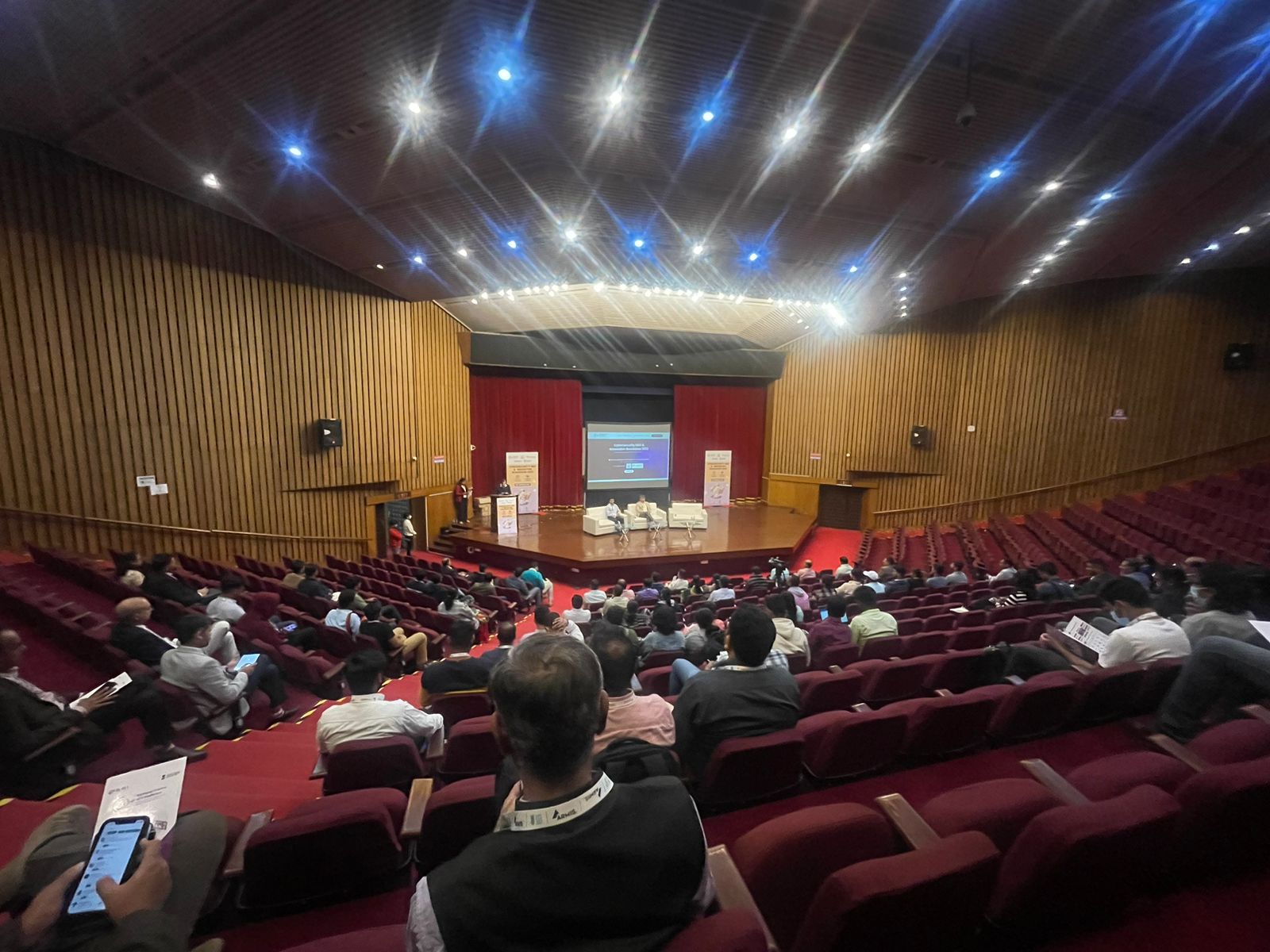 ___________________
The roadshow brought industry, start-ups, security professionals, security architects, and security leaders closer to leading-edge cybersecurity research and potential products, demonstrating technology capabilities, research details, prototypes, solutions, lab infrastructure and tools. The initiative is a step towards fulfilling MeitY's goal to create a conducive ecosystem, nurture innovation, and encourage cyber security product entrepreneurship in the country. It also aimed to explore the possibilities of collaboration and co-creation among researchers and the industry.
Vinayak Godse, CEO, DSCI, reckoned that, in the last six years, huge investment, significant unicorns, and deep tech are scaling in the cybersecurity market, but there is still the question of how the country can elevate the deep tech ecosystem, which is not easy to achieve. DSCI-NCOE is focusing on nourishing the ecosystem by incubating cybersecurity startups, hosting challenges and niche technology initiatives and acceleration programs, and solving the B2B use cases and problem statements in an innovative manner. When DSCI was initiated, there were 12-13 startups in cybersecurity. In 2022, the cyber security ecosystem saw significant growth with 300+ startups witnessing 40% plus growth year on year. Previously, big corporates in BFSI and other sectors and defence units are now working at start-ups. Policy pushes from the Ministry of Electronics and IT (MeitY) and its support for building and growing the ecosystem played a critical role in the DSCI's effort in building and growing the ecosystem.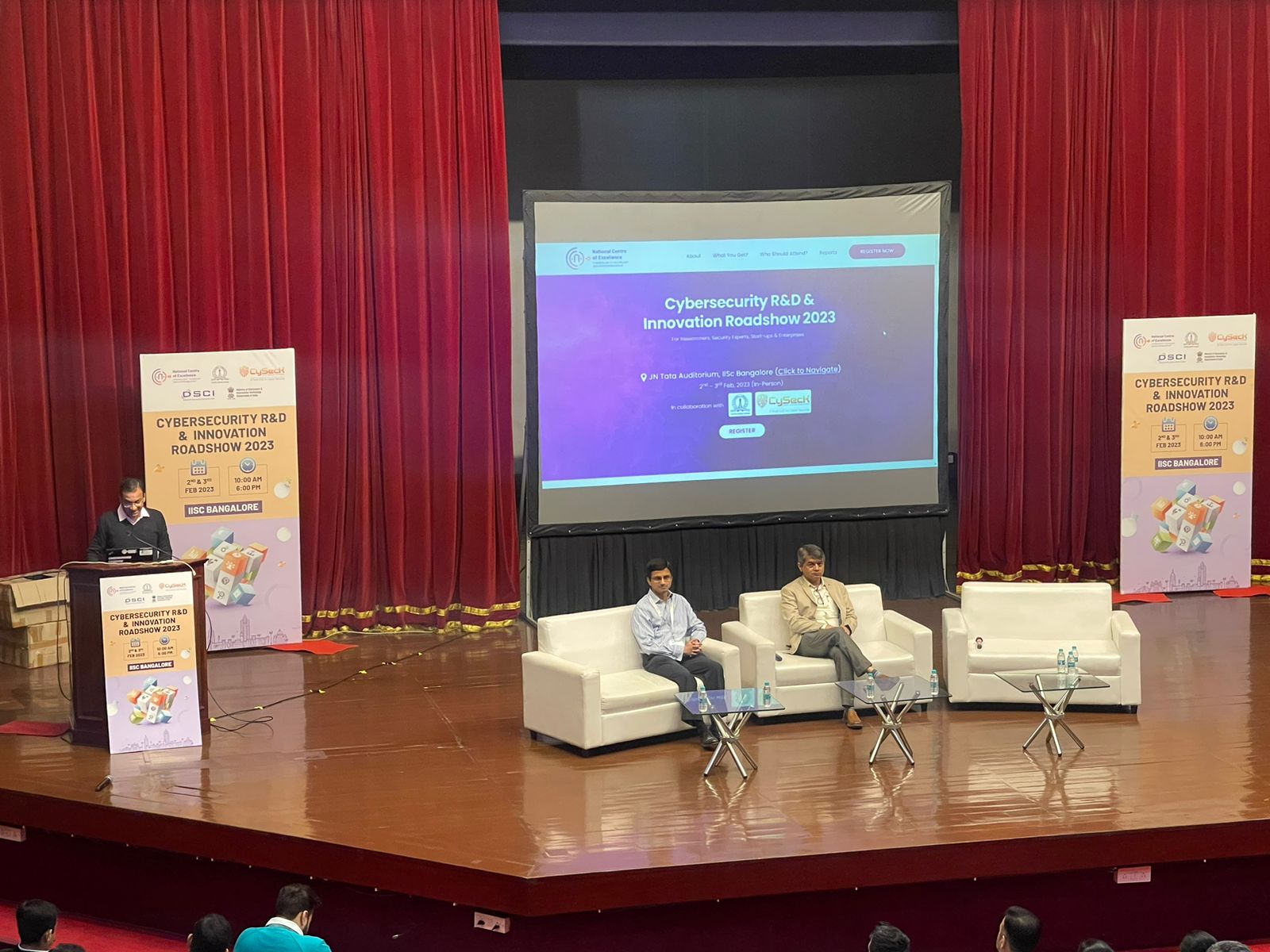 _________________
An initiative like this roadshow spotlights the eminent research and potential startup products that persist in the country and will help bridge the gap between the research community and industry.
Prof Rajesh Sundaresan, Dean of the Division of EECS, IISc, says that people in this new era already value the importance of cybersecurity, and the next 25 years will put emphasis on giving even 10 Gigs per second per user. Researchers are working to enable large data on a higher spectrum and bandwidth. Today, we have a lot of good technologies existing and being used by diverse people which frontends a challenge to keep data safe. Late in Dec 2010, there was a major cyberattack on the power grid and five similar significant attacks occurred in the country within the next 5 years. Such a situation always raises the question of what can be done and emphasises the need for R&D, innovation, and best solutions. At IISc, two Cybersecurity Centres of Excellence have been set up, one by the government of Karnataka (CySecK) and another by Power Grid.
An initiative like this roadshow also underscores the importance of bringing all the stakeholders to one place and brainstorming together.
Mr Karthik Rao Bappanad, Centre Head – CySecK, noted that this roadshow was a fruitful initiative for building a strong cybersecurity ecosystem. He also provided details of CySecK's outreach programme, including cybersecurity awareness campaigns at schools and colleges, technical training for students and faculty, and an accelerator programme for start-ups. CySecK has also launched a placement portal to get interested students and companies together for facilitating internships and jobs.