Students from the Department of Electronic Systems Engineering (DESE) and Centre for Nano Science and Engineering (CeNSE) have been selected for the SITARE (Students Innovations for Translation & Advancement of Research Explorations) and SRISTI (Society for Research and Initiatives for Sustainable Technologies and Institutions) Gandhian Young Technological Innovation (GYTI) awards, facilitated by the Biotechnology Industry Research Assistance Council (BIRAC).
SITARE-GYTI award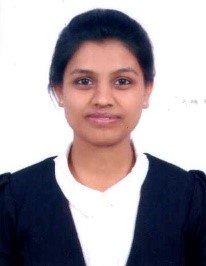 Alekya B (DESE) is developing a diagnostic tool that combines an array of flow sensors and force sensors to map the air velocity profile across segments of the tracheobronchial tree and characterise the stiffness of the pathological airway.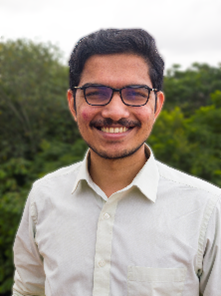 Arjun BS (DESE) is working on the development of a multimodal intraoperative probe for brain tumor delineation. The steerable probe will be integrated with Microelectromechanical systems (MEMS)-based sensors to perform simultaneous electrical, mechanical, and acoustic characterisation of brain tissues for tumor delineation. The probe will have onboard electronic modules for data acquisition and a user interface to control the probe and visualize the data.
SRISTI-GYTI award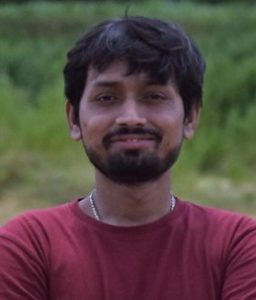 Chandantaru Dey Modak (CeNSE) has developed a technique called "Drop Impact Printing (DIP)" that replaces the conventional nozzle system with a superhydrophobic sieve and prints droplets with very high accuracy. This technique is cost-effective, requires low maintenance and can be accessed by diverse fields, and will resolve many fundamental problems such as generation of satellite drops, frequent clogging of printing nozzle, inability to print large beads/particles, etc.
SITARE-GYTI appreciation award

Rathin Joshi (DESE) works on designing and developing an affordable headband for neonatal hearing screening. The system aims to combine cortical and brainstem responses to scan the auditory pathway of newborns. The system development involves auditory stimuli generation, biopotential acquisition, response extraction, and system embodiment design.
SRISTI-GYTI appreciation award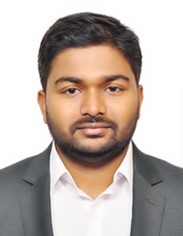 Sumit Kumar (CeNSE) has introduced a novel technique named water electrolithography (W-ELG) for patterning at microscale at the highest throughput. The technique is performed in non-contact mode and resolves the in-built impediments of scanning probe lithography (SPL), such as tip damage, substrate-film deterioration, debris amassment at the patterns created and low throughput. The potential of low-cost, green and sustainable tool development and easy handling makes it more advantageous than existing technologies in the field of small scale pattern generation.
Full list of awardees: https://techpedia.in/upload/GYTI-2021-FINAL.pdf