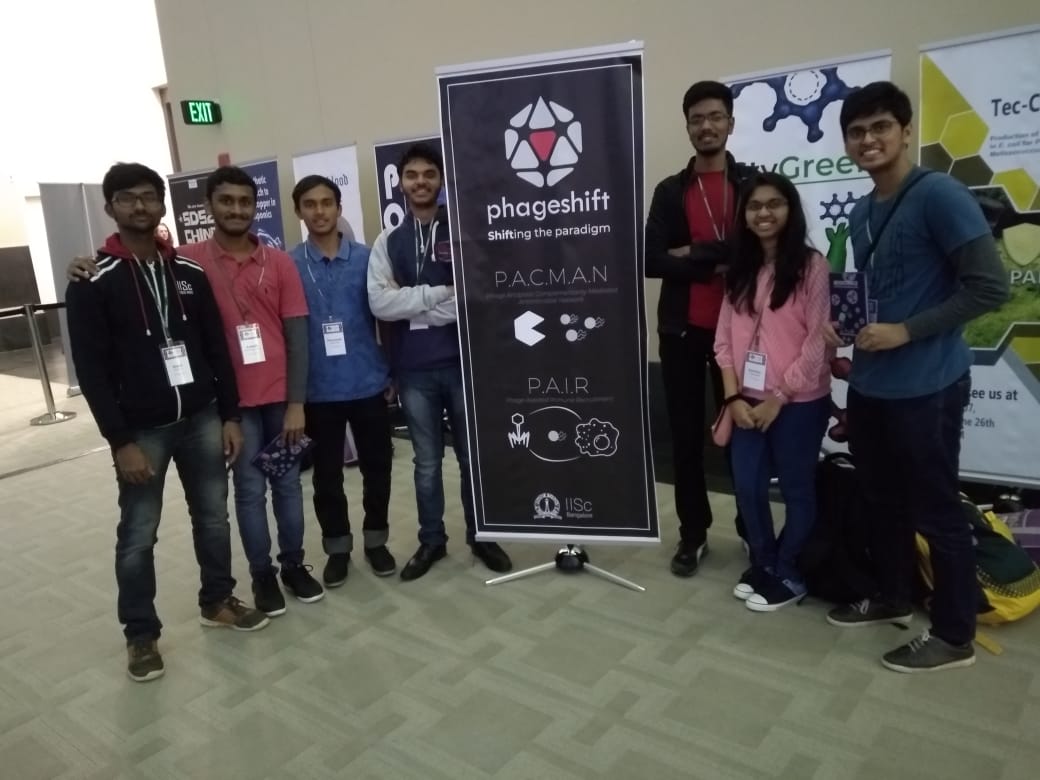 The IISc UG iGEM 2018 team has received a gold medal for their project PhageShift in the iGEM International Jamboree held from 24-29th October at the Hynes Convention Centre, Boston, USA.
iGEM is an annual synthetic biology competition organised by the iGEM Foundation. This year, more than 300 teams from over 40 different countries participated with their projects.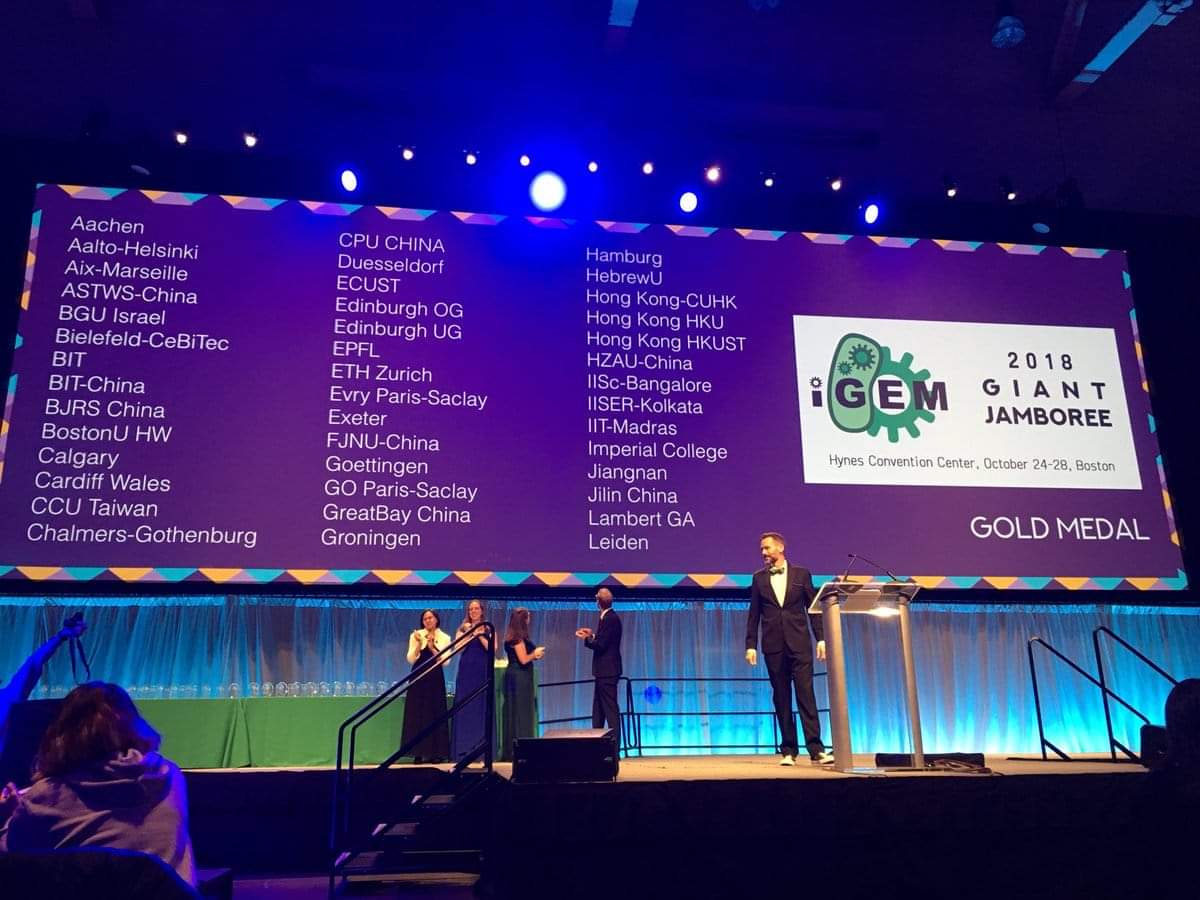 The IISc team's project aimed at shifting the paradigm of bacterial infection treatment from antibiotics to phage therapy, using a four-pronged strategy to target severe antibiotic resistant strains.
The team was also nominated for the Best Software Tool award, placing it in the top 7 undergraduate teams in this category.http://2018.igem.org/Team:IISc-Bangalore
Click here for the results of the competition.