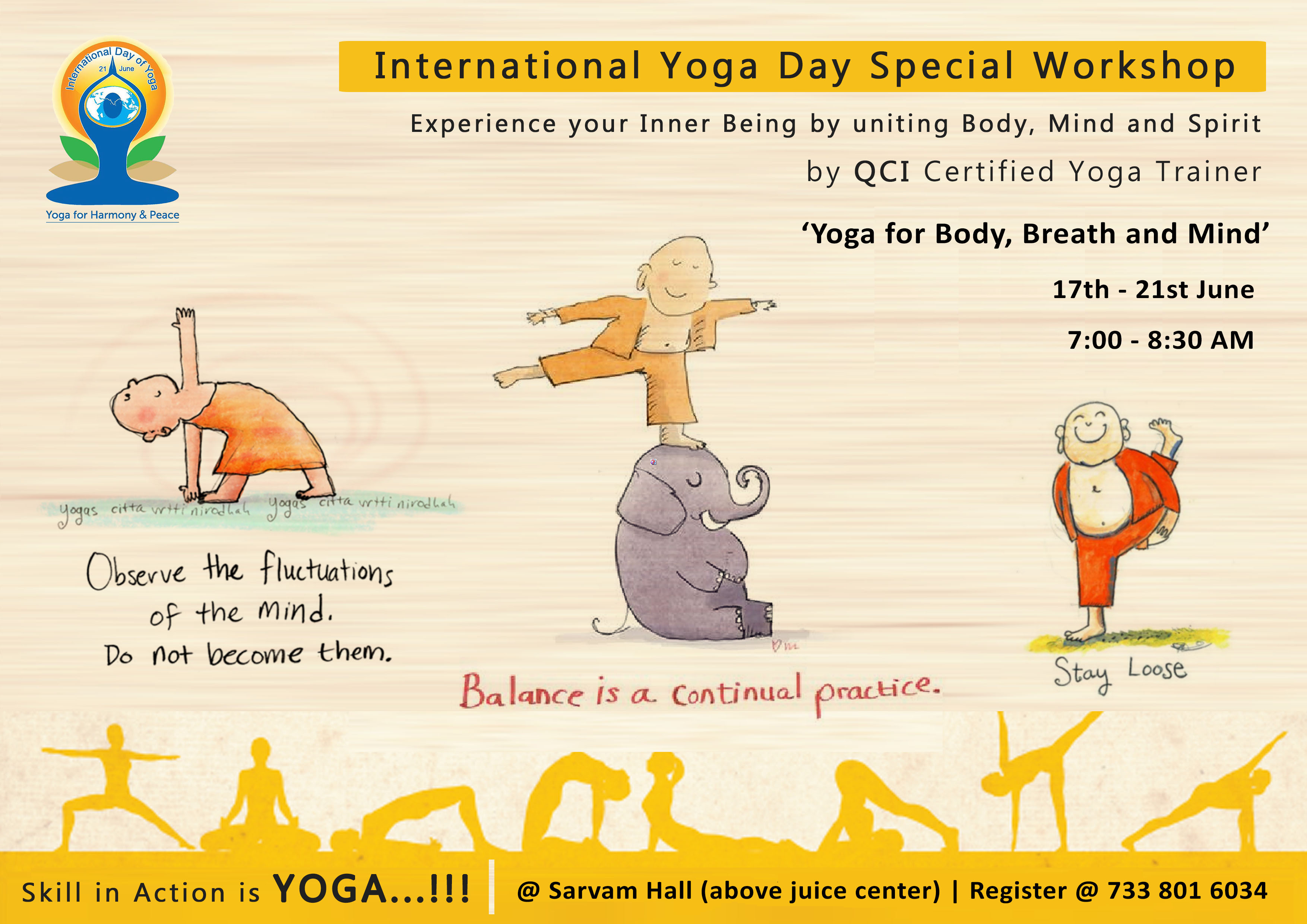 Sri Sri Yoga is a holistic yoga in its original form. It is a beautiful blend of asanas, pranayama and meditation for the complete blossoming of our human potential.
The sessions are gentle and strong at the same time and give our body, mind, and soul equal attention.
The sessions are customized for beginners as well as advanced. They are designed in a way that you can continue practising at home after learning them.
Please refer to this URL for registration
https://www.vvkicrm.org/registration.php?event_id=357669
For any queries, please call on 7338016034/9740254602.