1st February 2023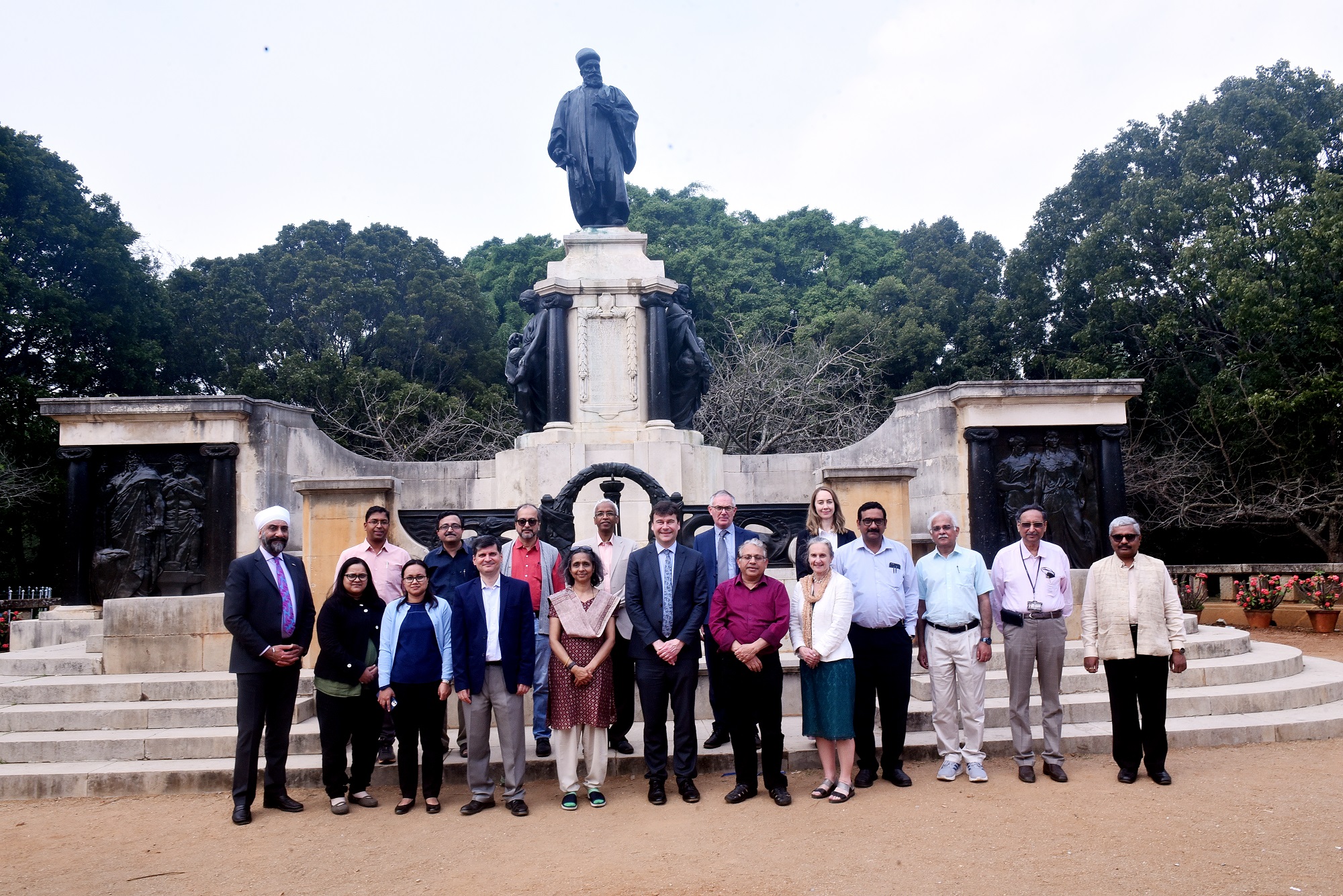 _________________
Brunel University London and the Indian Institute of Science (IISc) have launched a £100,000 (₹1,00,00,000) programme for joint research projects in areas including combustion, manufacturing, design and energy.
The Brunel–IISc International Collaboration Programme, announced today (1 February) during a visit by Brunel's Vice-Chancellor and President Professor Andrew Jones to IISc's campus in Bengaluru, is in support of the universities' aim to build a long-term research and educational collaboration.
Professor Jones and other senior administrators from Brunel visited IISc and interacted with faculty members, and a signed certificate was exchanged between the two institutions to mark the programme's launch.
The funding will support a number of short, exploratory joint 'seed' research projects running until the end of July 2023, with the expectation of later progression to larger, externally funded collaborative research.
Professor Jones said, "Over the past couple of years, academics from our universities have been working to develop an understanding of our joint research capabilities in combustion, manufacturing, design and energy, each of which are areas of internationally excellent research for Brunel and for IISc.
"The Brunel–IISc International Collaboration Programme takes this understanding to the next level. It provides an opportunity for our academics to work together more closely, and to start delivering impactful research that will benefit the UK and India and the relationship between our two countries."
Professor Govindan Rangarajan, Director, IISc, said: "We are gratified by the collaborations we've had with Brunel over the past couple of years through various joint workshops, webinars and research projects/exchanges. I am sure the launch of the Brunel–IISc International Collaboration Programme will add value to the ongoing interactions and strengthen our relationship further. We anticipate the extension of this cooperation to other interdisciplinary areas, where we look forward to working together and solving problems with global impact."
Contact:
Joe Buchanunn, Brunel University London | press-office@brunel.ac.uk
IISc Office of Communications | news@iisc.ac.in
IISc Office of International Relations | oir.admin@iisc.ac.in