Location: Faculty Hall
Dear All:
The Branding Committee would like to cordially invite everyone to the official launch of IISc's new visual identity.
IISc's new brand will be unveiled on Tuesday, 20 August 2019 starting with a human formation of the new logo at 2:00 pm that day in the afternoon.
Please assemble near the JN Tata Statue Complex to be a part of this event.
Following this, the new logo will be formally inaugurated in the Faculty Hall, Main Bldg in a meeting starting at 3:00 pm.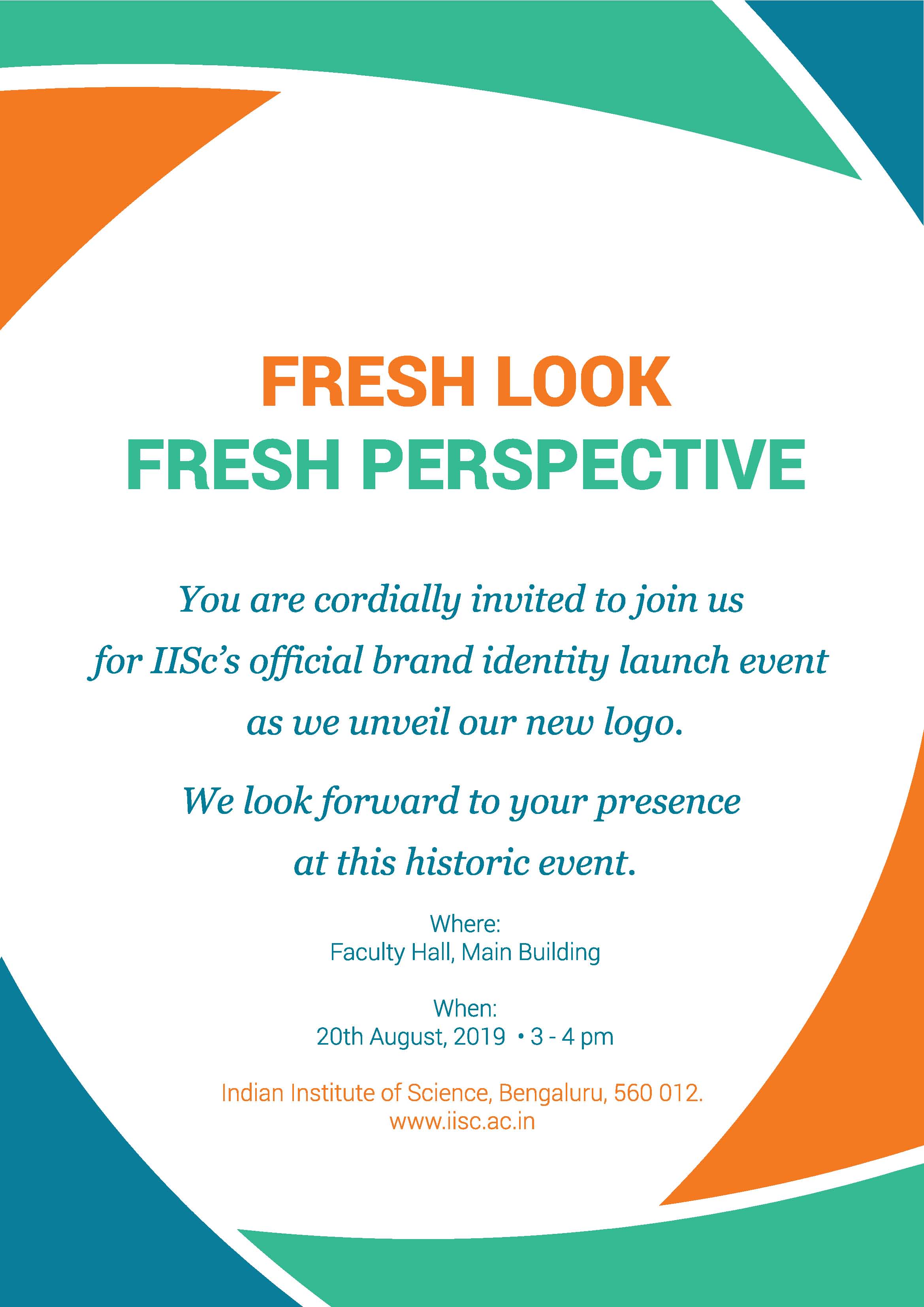 Everyone is invited!