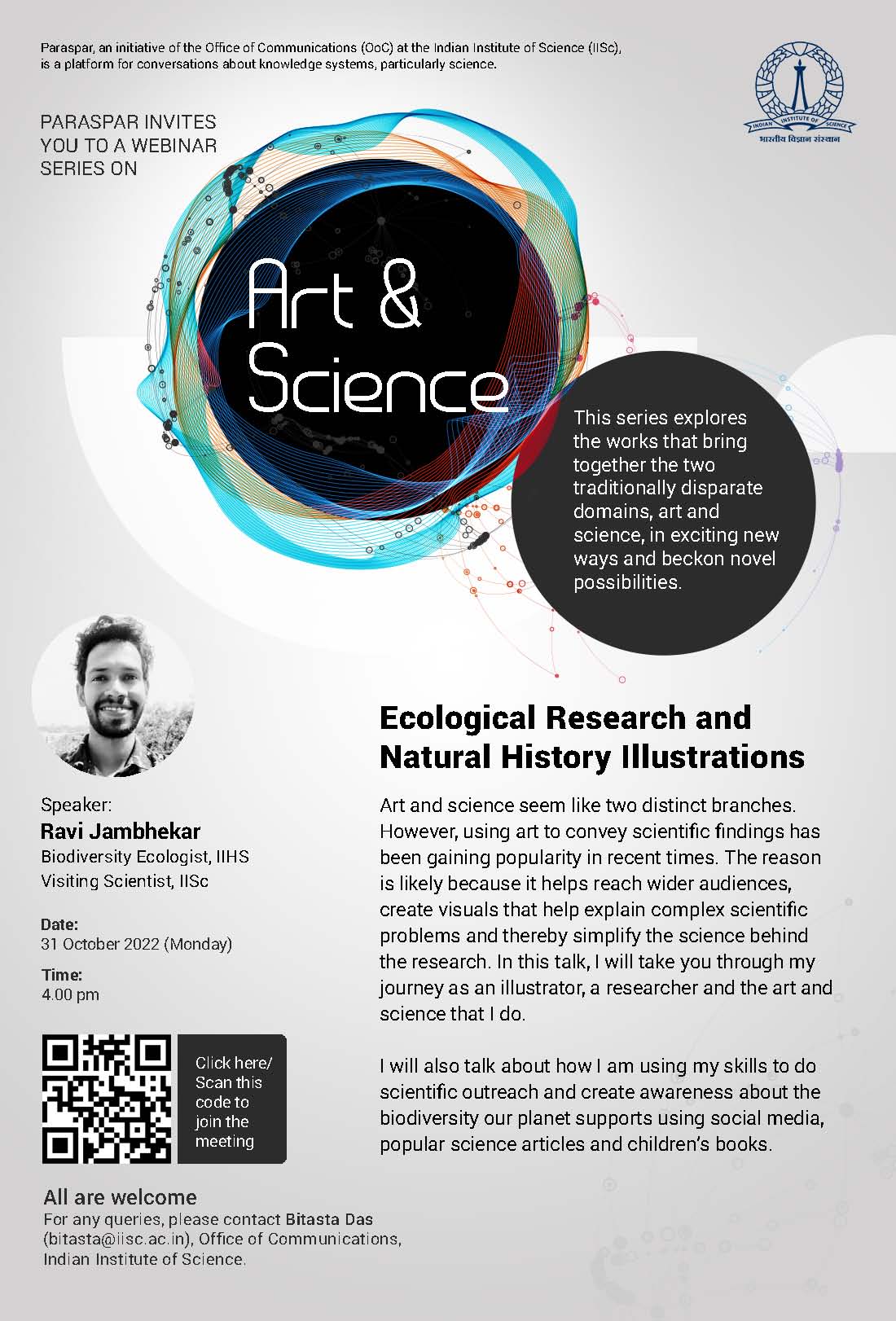 Paraspar, an initiative of the Office of Communications (OoC) at the Indian Institute of Science (IISc), is a platform for conversations about knowledge systems, particularly science.
PARASPAR
Invites you to a webinar series on
Art & Science
This series explores the works that bring together the two traditionally disparate domains, art and science, in exciting new ways and beckon novel possibilities.
Title: Ecological Research and Natural History Illustrations 
Abstract: Art and science seem like two distinct branches. However, using art to convey scientific findings has been gaining popularity in recent times. The reason is likely because it helps reach wider audiences, create visuals that help explain complex scientific problems and thereby simplify the science behind the research. In this talk, I will take you through my journey as an illustrator, a researcher and the art and science that I do. I will also talk about how I am using my skills to do scientific outreach and create awareness about the biodiversity our planet supports using social media, popular science articles and children's books.
Speaker: Ravi Jambhekar
Biodiversity Ecologist, IIHS
Visiting Scientist, IISc
Date: 31 October 2022 (Monday)
Time: 4.00 pm
Click to join: 
All are welcome
For any queries, please contact Bitasta Das (bitasta@iisc.ac.in), Office of Communications, Indian Institute of Science.