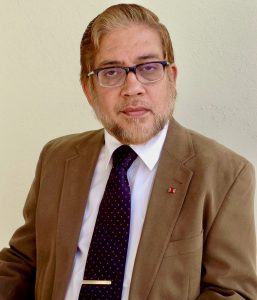 Prof Raghavendra Gadagkar (Centre for Ecological Sciences) has been appointed as a Fellow of the American Association for the Advancement of Science (AAAS) for the Class of 2022.
He has been recognised for transformative discoveries of social behaviour, particularly of wasps, and for engaging the public in understanding science.
Prof Gadagkar is the DST Year of Science Chair Professor at the Centre for Ecological Sciences (CES), IISc. He has spent his most of his career trying to demystify the evolutionary forces that mould social and altruistic behaviour in animals, using the Indian paper wasp, Ropalidia marginata. He employs not only observational and experimental approaches, but also behavioural, physiological, chemical and molecular techniques for his research. He has published over 350 scientific papers and articles on his research, which involves field and laboratory work, and has also written three books.
Prof Gadagkar is also passionate about science communication. He has delivered over 500 lectures promoting public understanding of science. He writes a regular column in The Wire Science titled 'More Fun Than Fun', where he disseminates the joy and spirit of science to a broad audience.
Prof Gadagkar is an elected Fellow of all science academies in India, an international member of several organisations like the World Academy of Science, the National Academy of Sciences, USA; the German National Academy of Sciences Leopoldina, and American Academy of Arts and Sciences. He was named the 2021 Distinguished Animal Behaviourist by the Animal Behaviour Society, USA.
The American Association for the Advancement of Science (AAAS) is the world's largest general scientific society and publisher of the Science family of journals. This year's AAAS Fellows have been recognised for scientific and socially notable achievements spanning their careers, and for bringing "diverse and novelty thinking, innovative approaches and passion that will help solve the world's most complex problems."
https://www.aaas.org/news/elected-fellows-announcement-2022