Founder's Day 2023
Jamsetji Nusserwanji Tata, the industrialist and philanthropist who conceived of IISc and donated his wealth to set up the Institute, was born on 3 March 1839 in Navsari, Gujarat.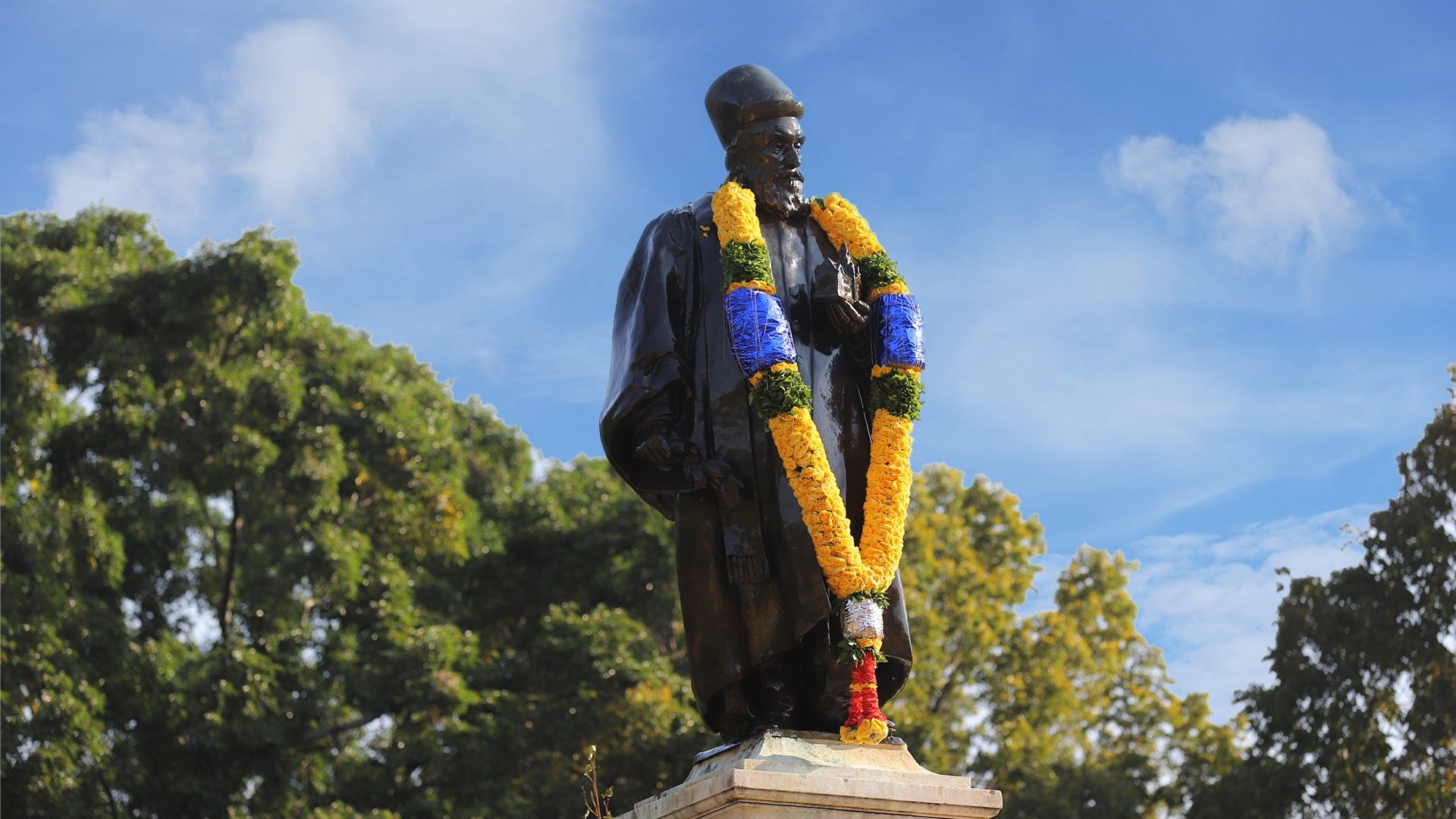 In the late 1800s, Tata envisioned establishing a research university that would work for the benefit of India. He set up a provisional committee under the leadership of Burjorji Padshah, an educationist, to come up with a blueprint for the proposed university. The committee drafted a plan which went through several iterations before it was finalised. Tata also endowed a substantial part of his personal wealth for this ambitious project.
Unfortunately, Tata died in 1904, well before the Institute came into existence. It was eventually established through a vesting order passed on 27 May 1909 by the Indian Government, in Bengaluru, on 371 acres of land donated by the Mysore Royal Family.
As a tribute to Tata's munificence and vision, the Institute celebrates 3 March of each year as Founder's Day. A flower show is put up on display near the statue of JN Tata in front of the Main Building. This statue was created by the British sculptor Gilbert Bayes and inaugurated in the year 1922.