MoU signed between IISc and Danfoss India in presence of Hon'ble Prime Ministers of India and Denmark

On 9 October 2021, Danfoss India and IISc exchanged an MoU at Hyderabad House, New Delhi in the presence of Her Excellency Mette Frederiksen, Prime Minister of Denmark, Shri Narendra Modi, Prime Minister of India, H.E Freddy Svane, Ambassador of Denmark to India and other key dignitaries. The MoU was exchanged between Mr Ravichandran Purushothaman, President, Danfoss India and Prof Govindan Rangarajan, Director, IISc. With the signing of the MoU, Danfoss Industries Pvt Ltd., a leader in food, infrastructure, climate, and energy efficient technologies, has reiterated its commitment towards supporting Climate Change Action.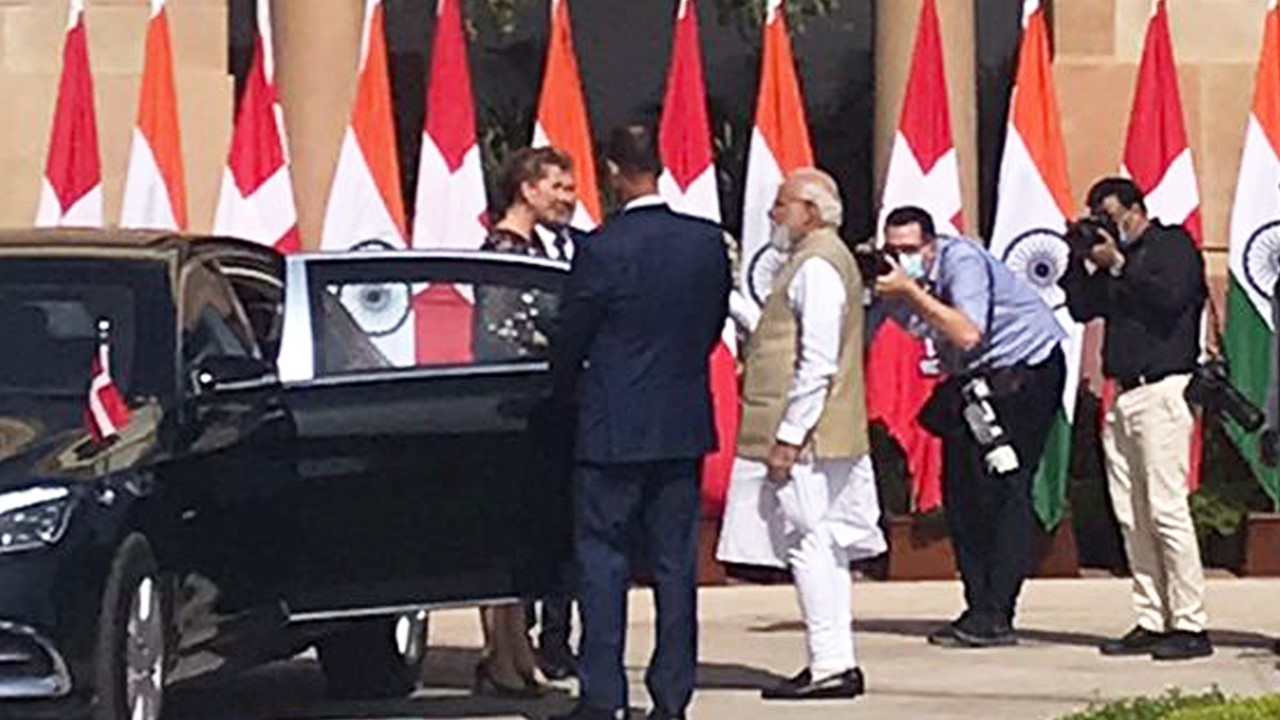 The Danish PM was on a visit to India as part of the Green Strategic Partnership between India and Denmark to strengthen the ties between the two countries to enable a green transition together. It is a mutually beneficial arrangement aimed to advance political cooperation, expand green growth and economic relations, provide employment opportunities, and strengthen collaboration on addressing global challenges, in line with the implementation of the UN Sustainable Development Goals and Paris Agreement.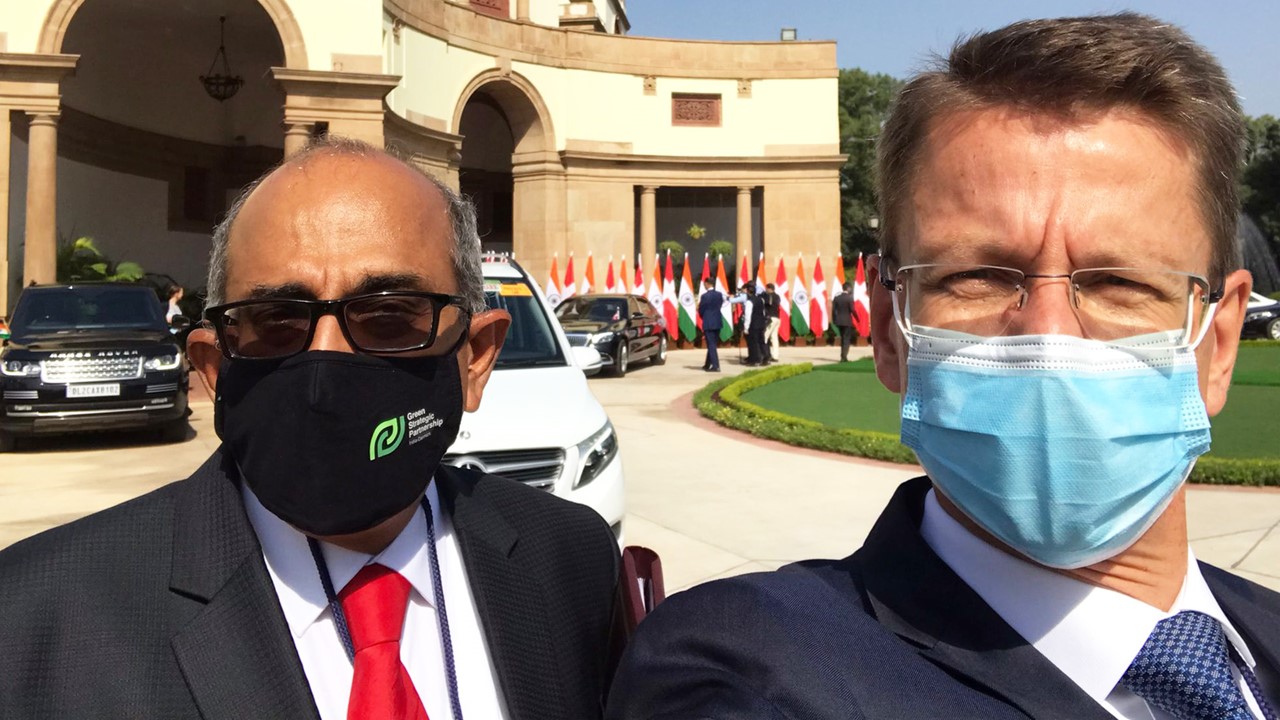 Denmark is a pioneer in promoting a green economy and the knowledge-sharing partnership between both countries will help India achieve its global sustainable development goals and ambitious targets on climate and energy. The industry-academia partnership between Danfoss and IISc is a true embodiment of what the Green Strategic partnership aims to achieve in securing our sustainable future.
"Denmark's game-changing knowledge and technological prowess in green and energy-efficient solutions, matched with India's scale will help fuel India's sustainability journey, in line with the vision of the Government of India. This partnership between Danfoss & IISc will help accelerate India's green transition," said H.E. Freddy Svane, Ambassador of Denmark to India.
At a time when climate change risks are significant, this MoU marks an important milestone in Indian refrigeration industry to broaden the understanding about natural and low Global Warming Potential (GWP) refrigerants and its importance in limiting carbon emissions and mitigating climate change.
"We are proud to support India's green transformation by drawing from our rich global expertise and experience in enabling industries worldwide to do more with less. With our IISc collaboration, we hope to enhance R&D and skill development in the use of low GWP and natural refrigerants, as well as ensure that India's workforce is ready to engineer a sustainable tomorrow," said Mr Ravichandran Purushothaman, President – Danfoss India.
In a bid to enhance skill and technology exchange for the advancement of the Indian HVAC&R industry, this collaboration aims to create a research and training centre focused on promoting the use of natural or low GWP refrigerants. The MoU, signed for a duration of four years and extendable to five, aims to provide training in best practices at various levels, including for teachers, students, field and maintenance engineers, technicians and practicing engineers.
"Our association with Danfoss India will enable research in cutting-edge clean and green refrigerant technologies and skilling of India's youth to pursue HVAC&R related careers. Danfoss' experience and domain knowledge in this field uniquely positions them as the appropriate industry partner for IISc. We are keen on working closely with them and promoting the usage of climate-friendly refrigerants across the country," said Prof Govindan Rangarajan, Director, IISc Bangalore.
Danfoss will provide hands-on training using demo systems both at IISc and the Danfoss campus. The company aims to empower students and faculty to work with Danfoss and publish their research papers in reputed national and international conferences and peer-reviewed journals. Further, potential end-users will be identified, and outreach activities will be organised to showcase sustainable technologies for further knowledge dissemination.
Last month, Danfoss had inaugurated an all-new centre of excellence for green refrigerants at its state-of-the-art facility in Chennai, to encourage the sustainable development and use of low-GWP refrigerants. Both these initiatives mark major green milestones in Danfoss's journey to provide Sustainable Cooling for all and will surely help in the green transformation of India's Cold Chain sector.
Coverage Dossier II Prime Ministers of Denmark India witness exchange of MoU between Danfoss & IISc. Click here to view