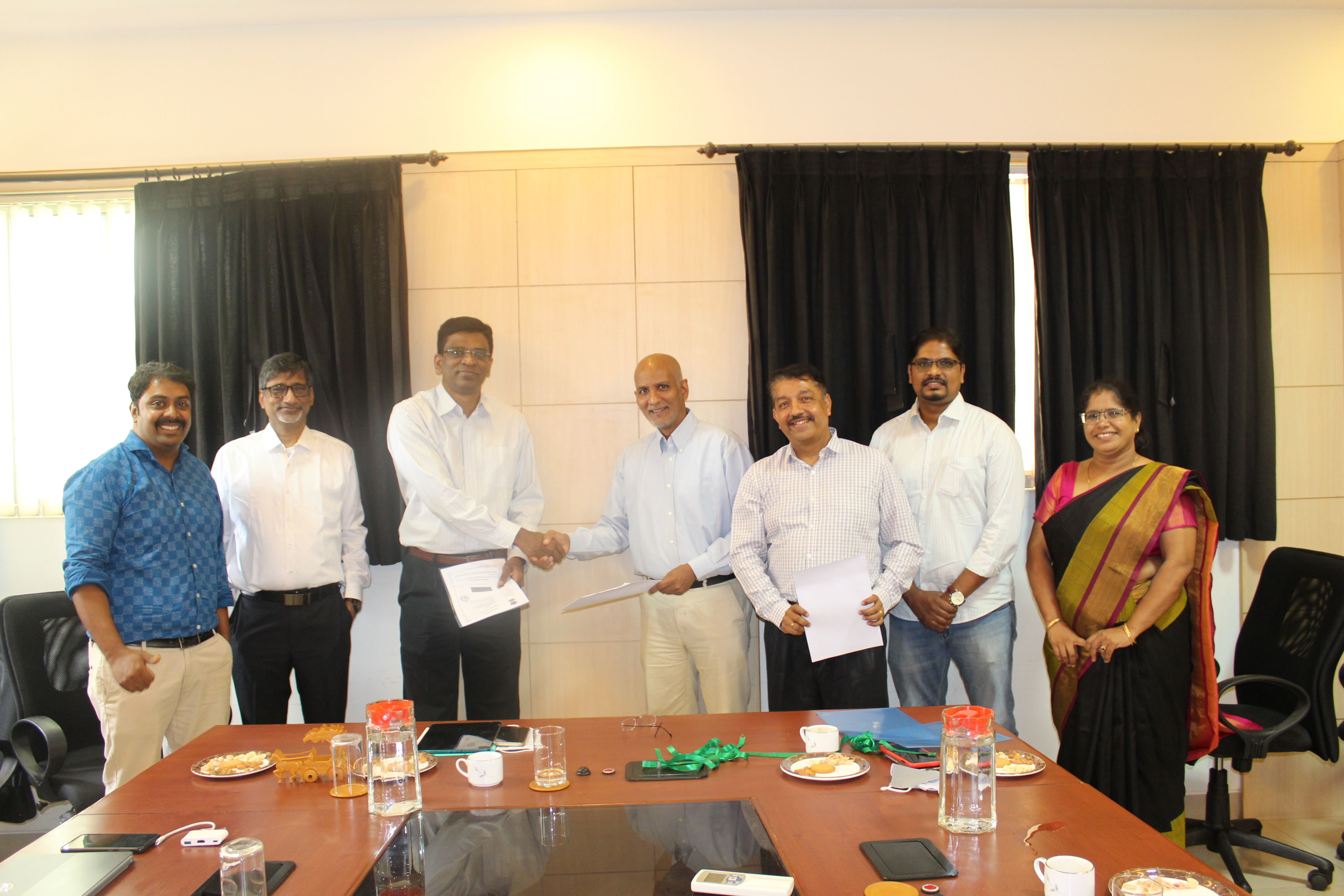 ______________
Applied Materials India Private Limited, the Indian subsidiary of materials engineering leader Applied Materials, Inc., has signed a Memorandum of Understanding (MoU) with the Centre for Nano Science and Engineering (CeNSE) at the Indian Institute of Science (IISc) to offer a sponsored fellowship programme for two 2nd year Master of Technology (MTech) students starting from the academic year 2022-23.
The CeNSE MTech Fellowship is designed to provide opportunities for students from traditional engineering and science disciplines to gain expertise in electronics and semiconductor technology. The goal of the programme is to help expand the talent pool in support of India's evolving semiconductor industry.
Commenting on the initiative, Srinivas Satya, Country President, Applied Materials India, said, "We are delighted to offer the MTech fellowship to students from the CeNSE. Through the program, we aim to build upon the foundation students have acquired in their undergraduate courses across nanoscience and engineering. We look forward to collaborating with the CeNSE faculty to shape the MTech curriculum and inspire the next-generation of innovators."
"We look forward to the positive impact the collaboration can bring, especially in the areas of mechanical, electrical, materials and chemical engineering, physical and chemical sciences. The initiative will connect the students to highly trained tech-professionals and make them industry ready," added Prof Srinivasan Raghavan, Chair of CeNSE, IISc.
Commenting on the impact of this relationship, Suraj Rengarajan, Managing Director and CTO, Applied Materials India, said, "There is an increased need for highly skilled tech workers to support the AI computing era. We aim to provide a major boost to the innovation ecosystem as a result of the collaboration. Students can gain specialised skills through the fellowship, which can help lead to incredible career opportunities."
Two second-year master's students from mechanical, chemical and electrical engineering streams of CeNSE could be eligible for the two-year fellowship programme. In addition to opportunities to conduct research on materials engineering, participants of the programme will be eligible for internships at Applied Materials India.
About Applied Materials
Applied Materials, Inc. is the leader in materials engineering solutions used to produce virtually every new chip and advanced display in the world. Our expertise in modifying materials at atomic levels and on an industrial scale enables customers to transform possibilities into reality. At Applied Materials, our innovations make possible a better future. Learn more at www.appliedmaterials.com.
About CeNSE, IISc
The Centre for Nano Science and Engineering (CeNSE) was established in 2010 to pursue interdisciplinary research on the nanoscale. CeNSE houses a state-of-the-art national nanofabrication centre (NNfC) with 14000 square feet of class 100/1000 cleanroom. It also houses a comprehensive micro nano characterisation facility (MNCF) to conduct virtually any type of electrical, optical, mechanical, and material characterisation. Both the national user facilities are accessible to outside researchers for very reasonable charges. The centre offers PhD and MTech programmes in Nano Science and Engineering. The Industry Affiliate Program (IAP) at CeNSE aims to network with the Industry Affiliates (IA) for jointly tackling complex problems, establishing research collaborations through scientific interactions, developing technologies in nanoscience & engineering, developing exclusive skills, and utilising centralised research facilities and resources. More information at http://www.cense.iisc.ac.in/