The Sweden-India Transport Innovation & Safety Platform (SITIS) is a partnership that brings together several industries and academic institutions in both countries to facilitate traffic safety research and transportation innovations.
SITIS was launched in Stockholm on February 20, 2020, in the presence of Mr. Nitin Gadkari, Hon'ble Minister of Transport & Highways, Government of India, and Mr. Thomas Eneroth, Hon'ble Minister for Infrastructure, Government of Sweden, in the presence of CEOs and senior management of various Swedish & Indian companies and research institutes, as well as state representatives.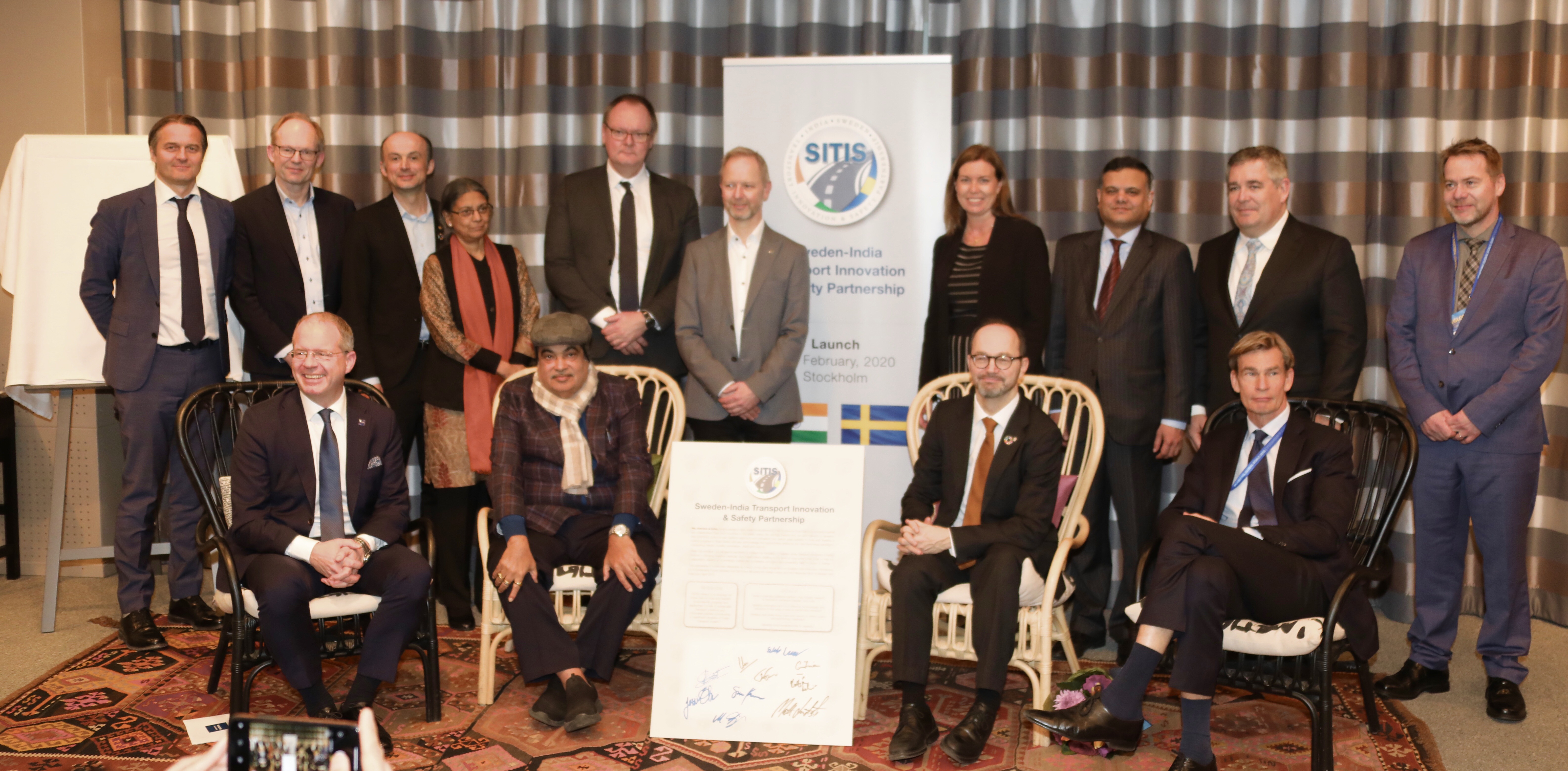 The SITIS group comprises several companies and academic institutes (seven from Sweden, six from India) with expertise in various domains related to traffic safety, including the Indian Institute of Science (IISc).
In India, more than 150,000 people are killed each year in road accidents. New technology paradigms – connectivity, electro-mobility, automation, digitization and AI – offer great potential for developing effective technology and system-level measures to improve traffic safety in the country.
The members of this SITIS initiative will focus on advances in cyber-physical systems, artificial intelligence (AI), and data science, and explore how they can be leveraged to bring about traffic safety and sustainable transport solutions for Indian roads. This will greatly help inform and evaluate policy and technology priorities.
As a partner in this initiative, IISc will play a pivotal role in addressing the technological challenges, by leveraging its interdisciplinary research strengths in transportation and urban planning, cyber-physical systems, AI, and data science.